About IDEA
IDEA Diabetes aims to influence health and quality-of-life outcomes for people with diabetes through facilitation of the empowerment model, which supports the whole person to acquire knowledge to make informed decisions about diabetes self-management.
Our Story
Barbara and Rebecca began working together in 2009, at the First Nations and Inuit Health Branch of Health Canada. We were involved in overseeing delivery of the Aboriginal Diabetes Initiative (ADI) in Saskatchewan. We instantly felt like kindred spirits, sharing similar values regarding respect for and belief in all people and a desire to make a true difference in the world of diabetes. Although Rebecca moved to British Columbia in 2011 and began working for the First Nations Health Authority, Barbara and Rebecca stayed connected and began dreaming about all the possibilies related to influencing the way society understands and treats diabetes. In 2015, we formed a partnership called IDEA and began offering seminars and courses to people with diabetes as well as healthcare providers. Since that time, we are so honoured to have had reach and offer services from coast to coast to coast in Canada. We continue to grow that reach, especially now in a virtual world, to hopefully have even greater influence to shift the way in which people think, talk and do diabetes. We are also honoured to be working alongside Jessica, the newest member of our IDEA team. Rebecca and Jessica met while working together at the First Nations Health Authority, and have built a lasting friendship and professional relationship with a shared passion for making the world a better place for people with diabetes.
Our Vision
We aim to foster hope and make diabetes better for everyone.
Our Mission
Keep the blood flowing now, and several generations from now, for people with diabetes and those who support them, including health care providers, by shifting thoughts, words and actions to achieve the best possible outcomes.
Our Team
At IDEA, we strongly believe in equity, and that the person with diabetes is the expert. In our sessions, we prefer to have everyone leave their credentials "at the door" to form a sharing circle of equity. This is an important part of our work and philosophy. We may ask you to refrain from sharing uour credentials and those of all the participants, so we can create this atmosphere during the seminar. We do know, however, that to determine if we are a good fit for your organization, that you may need to know about our backgrounds and experiences, so here it is!
Barbara MacDonald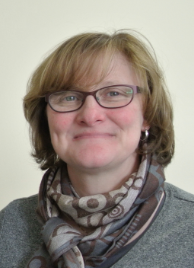 Barbara MacDonald is a Registered Nurse and Certified Diabetes Educator with extensive experience with people with diabetes to influence their outcomes. Barbara believes in the possibility of people with diabetes living long, healthy lives through empowerment, self-advocacy and evidence-informed approaches. When people with diabetes are hopeful and make informed choices about their own health, well-being, and quality-life, the possibilities are endless.
Barbara is passionate about broadly influencing the environment and people within it, to make these hopes a reality for all people with diabetes. She holds a Bachelor of Science in Nursing from University of British Columbia (1991) and a Master of Science, Diabetes Education and Management degree from Teachers College, Columbia University, New York, NY (2017).
Rebecca Sovdi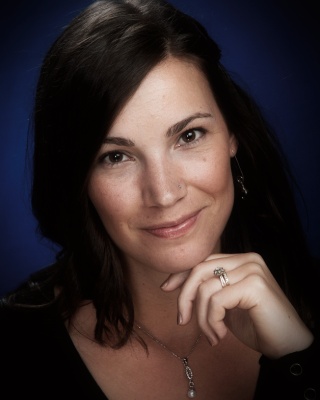 Rebecca Sovdi is a Registered Dietitian and Certified Diabetes Educator with many years of experience in diabetes care and management, health promotion, nutrition education and Indigenous health. She believes that all people living with diabetes deserve high quality care and respect, and an opportunity to live a happy and fulfulled life.
Rebecca's skills include strategic planning, project management, public speaking, and systems thinking. She holds a Bachelor's Degree in Nutrition from the University of Saskatchewan (2006) and Masters in Public Health from the University of Waterloo (2013).
Jessica Guss t'łisala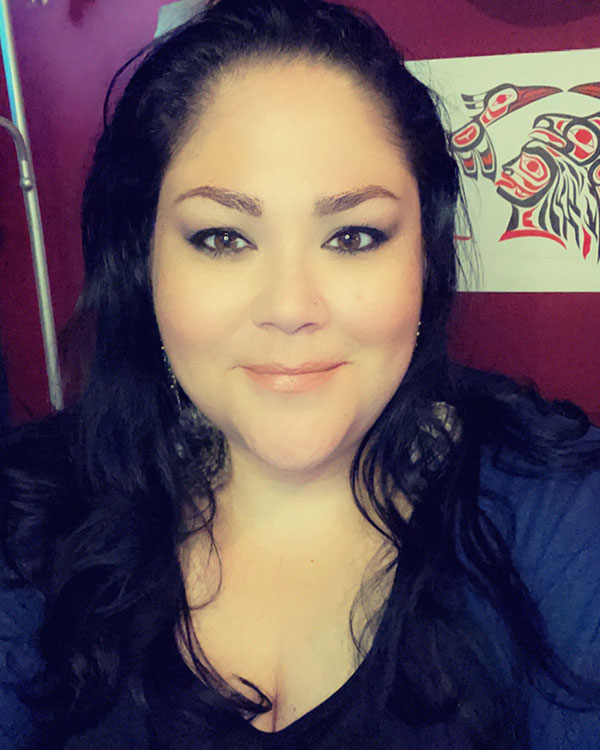 Project Lead, Jessica Guss t'łisala has more than 20 years of Business Administration experience including six years of experience working in Indigenous health and wellness. She has mixed Ancestry that includes both the Haida and Squamish Nations as well as Ukrainian descent. Jessica's work experience and skills includes project management, leadership, engagement, meeting facilitation, cultural humility teaching, film and video coordination and content development, survey design and dissemination, data collection and document control, public speaking, quality improvement and much more. Jessica also brings the valuable perspective of experience living with diabetes. Jessica was diagnosed with Type 2 Diabetes in 2008, and since then has had both negative and positive experiences navigating care in the health system. She wants to share her journey with others, hoping to make the world a better place for other Indigenous peoples and all peoples living with diabetes. Jessica holds a certificate in Business Administration and Management from Capilano University (2015) and certificates in Chemical Addiction and General Arts from the Nicola Valley Institute of Technology (2014, 2012).
Our Publications