About IDEA
Inspiring Diabetes Empowerment Associates aim to influence health and quality-of-life outcomes for people with diabetes through facilitation of the empowerment model, which supports the whole person to acquire knowledge to make informed decisions about diabetes self-management.
Vision
People living with diabetes, and those who support them including care providers, medical professionals, friends, and families, are inspired and empowered for better diabetes care through the application of the empowerment model and evidence based approaches to diabetes management.
Your Facilitators
At IDEA, we strongly believe in equality, and that the person with diabetes is the expert. In our sessions, we prefer to have everyone leave their credentials "at the door" to form a sharing circle of equity. This is an important part of our work and philosophy. We may ask you to refrain from sharing our credentials and those of all the participants, so we can create this atmosphere during the seminar. We do know, however, that to determine if we are a good fit for your organization, that you may need to know about our backgrounds and experiences, so here it is!
Barbara MacDonald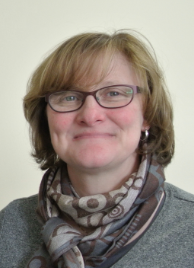 Barbara MacDonald is a Registered Nurse and Certified Diabetes Educator with extensive experience with people with diabetes to influence their outcomes. Barbara believes in the possibility of people with diabetes living long, healthy lives through empowerment, self-advocacy and evidence-informed approaches. When people with diabetes are hopeful and make informed choices about their own health, well-being, and quality-life, the possibilities are endless.
Barbara is passionate about broadly influencing the environment and people within it, to make these hopes a reality for all people with diabetes. She holds a Bachelor of Science in Nursing from University of British Columbia (1991) and a Master of Science, Diabetes Education and Management degree from Teachers College, Columbia University, New York, NY (2017).
E: This email address is being protected from spambots. You need JavaScript enabled to view it.
T: 1-306-533-1207
Rebecca Sovdi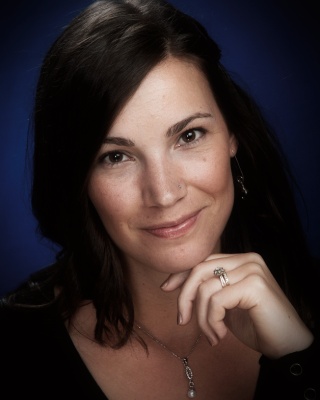 Rebecca Sovdi is a Registered Dietitian and Certified Diabetes Educator with many years of experience in diabetes care and management, health promotion, nutrition education and First Nations health. She is passionate about promoting health through a wellness lens that supports others to find balance and enjoyment in life.
Rebecca's skills include strategic planning, project management, public speaking, and systems thinking. She holds a Bachelor's Degree in Nutrition from the University of Saskatchewan (2006) and Masters in Public Health from the University of Waterloo (2013).


E: This email address is being protected from spambots. You need JavaScript enabled to view it.
T: 1-778-229-5625
Our Publications
Hope in Nursing - Published August 2020 in Nursology
By: Barbara MacDonald and Jane K Dickinson
https://nursology.net/2020/08/11/hope-in-nursing/
Putting Weight Management into Perspective in Type 2 Diabetes - Published Spring 2020 in the Diabetes Communicator
By: Barbara MacDonald and Rebecca Sovdi
https://drive.google.com/file/d/1-ER-qELa8lRiQNRl3XdmM9HQhGPodRne/view?fbclid=IwAR1TKs9GGpqEAmXpi9iEmpUS3UkzXWzT_RXPFk7cVk6uboVgvG4JMDFxF-Q
Chapter 7: Self-Management Education and Support - Diabetes Canada Clinical Practice Guidelines 2018
By: Diana Sherifall, Lori D. Berard, Enza Gucciardi, Barbara MacDonald, Gail MacNeill
https://guidelines.diabetes.ca/cpg/chapter7